2008 End-of-Magic TwangTrust Tour
St. Louis - August 23
Some folks are calling this show the Best. Show. Ever. I've heard enough '78 bootlegs to know that's not true, but it's up there, no doubt about it. Coolest. Setlist. Ever., I have no argument with. The first Then She Kissed Me and Mountain Of Love since 1975, Little Queenie, THREE songs after the usual set closer American Land, and in the intro to She's The One, something I may be responsible for (it was on my sign!) Not Fade Away. Plus, the best seat I've ever had at a Springsteen show. Too bad the security guys were so camera crazy.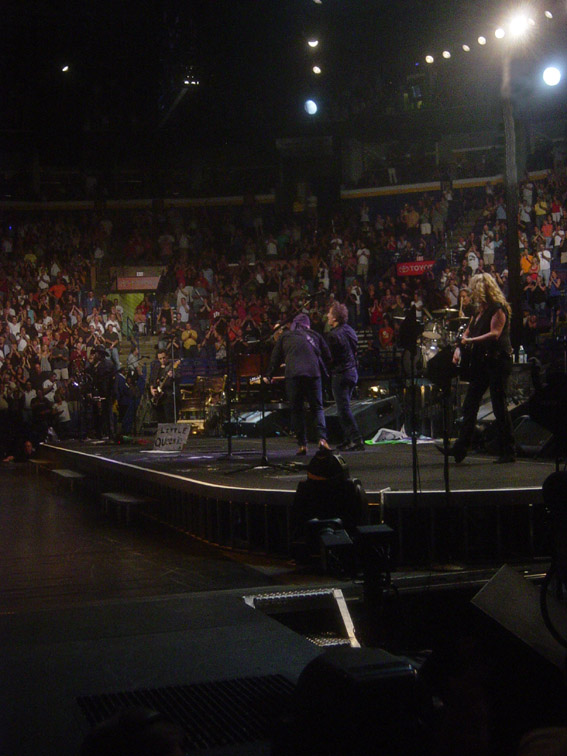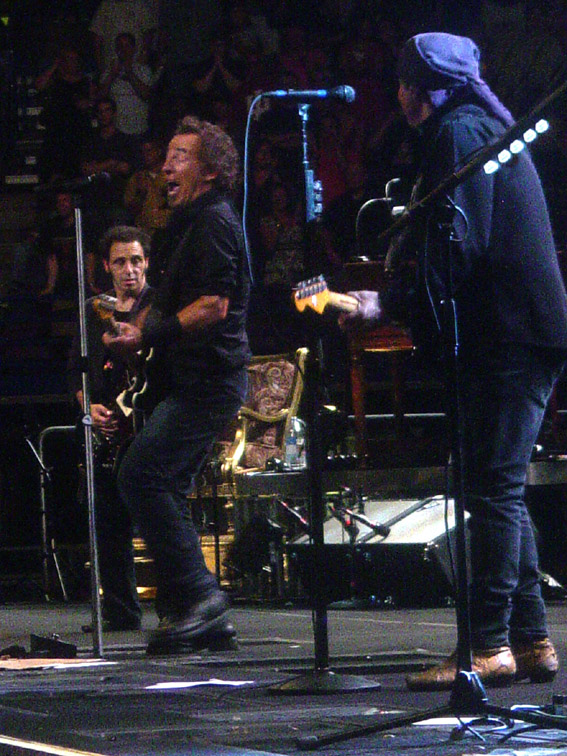 Kansas City - August 24
You have to give the edge to St. Louis, but the official last show of the Magic Tour was pretty dang special in it's own right. The best pit position I've ever had, a few better pix, and hangin' with Little Steven.